Malaysia SMATV Channels Photos (SMATV System, SMATV Commercial)
Site Photos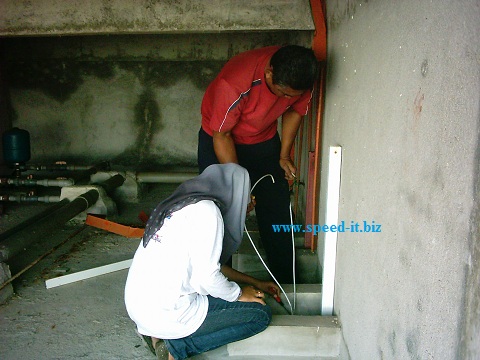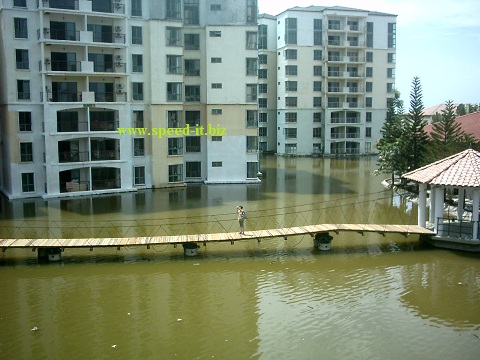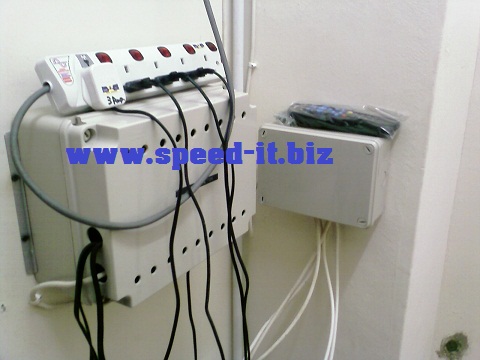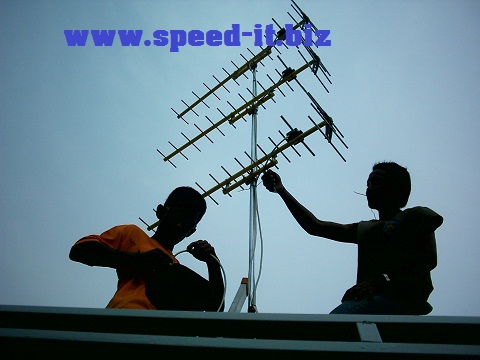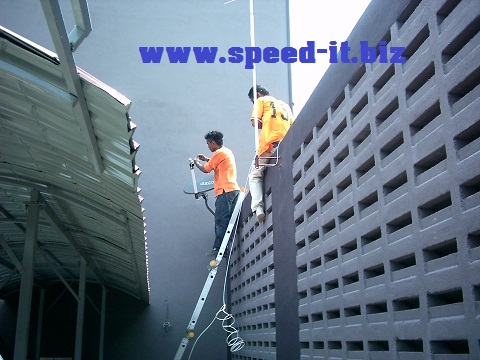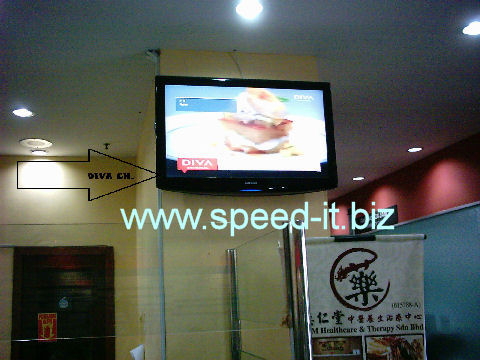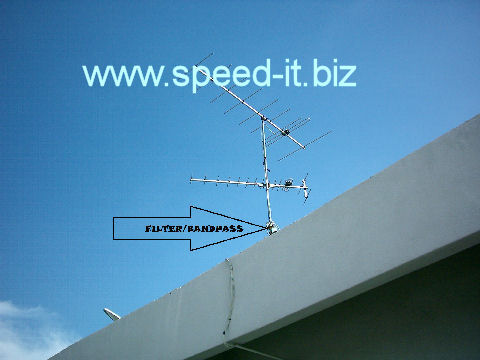 Commercial - SMATV and MATV

SMATV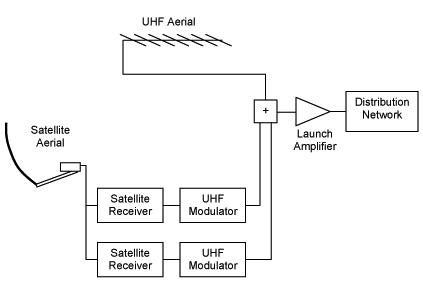 Foreword:
SMATV is short for satellite master antennae television. This type of system would suit hotels, apartment, condominium, medical specialist, hospital or anywhere you would want to control the TV channel line up over multiple TVs. Design the channel line up around the clientele.
The technology:
A collective television reception and distribution system serving a local population of users collocated in a block of flats, a hotel or other group-housing complex. SMATV systems use one or more high quality, centrally located antennae to receive the satellite signals. The satellite signals are distributed to the end-users via a dedicated cable distribution network. Several different cable distribution architectures are possible. The pictures are then sent around a communal dwelling, hotel, multi TV, multi user dwelling, giving each TV point/outlet a number of satellite channels and local terrestrial channels if mixed without the satellite receivers being in each room/location.

Benefits...
It allows the supplier to control the choice of channels viewed by the clientele. It means that channels can be viewed in multiple locations. Receivers do not have to be installed next to televisions, which in turn stops the risk of theft, increases space and does not harm the aesthetics of the desired location.

Although the image below depicts a hotel this technology can be used in many other scenarios, for example.
MATV
Foreword:
MATV is short for master antennae television. This type of system is suited for housing estates, multi occupancy. All though still used today, this type of system has been superseded by the IRS, as it offers a far greater service.
MATV has been around since flats and multi occupancy dwellings have been available to meet consumer needs. MATV systems carry TV and/or radio signals normally via a coaxial network out to multiple sockets / end users. This provides a cheaper alternative to SMATV. There are no subscriptions. The system can be installed at a much more basic level requiring less planning and design.
The technology:
MATV systems carries only terrestrial based signals; UHF & VHF, the VHF can supply both analogue Fm and digital FM (DAB). The UHF can carry both analogue and digital TV signals and so supplies old fashioned TVs, Freeview enabled TVs and Freeview boxes/tuners. The systems are normally based over a coaxial network which distributes the signals to multiple sockets offering the end user the option of plugging in TV or Radio signals. There are other cables that can be used to carry the signals such as CAT5 and fibre optic; these are rarely used unless there are long distances between the network locations.
Benefits...
One aerial array per building reducing aesthetic and physical damage to buildings caused by multiple aerials and cable runs. Reduces the risk of disputes from tenants over aerial locations. No problems with local authorities over planning consent issues caused by multiple installations.
Both MATV & SMATV systems are highly complex and nothing like domestic TV and satellite works, which is why you should have a proven professional like AB Aerials to meet all your requirements. AB Aerials has installed a multitude of these systems in many different architectures and networks and are now totally proficient and highly experienced in this field.
Projects / Success Stories :
SPEED IT : Always Be Your Partnership And Consultant.
Email Us Now : sales@speed-it.biz for more information.
OR Call Us Now 019-6655355 for any enquiries.

SPEED IT COMMUNICATION (MA0183289-X)
Hotline No. : 019-6655355
Tel : 03-2633 2212 Fax : 03-2181 6027

Emails: sales@speed-it.biz & support@speed-it.biz
Website: http://www.speed-it.biz
Copyright @ SPEED IT COMMUNICATION, All Rights Reserved.